The IRS is Behind More Than Most, Due to Covid
As of January 29, 2021, the IRS had 6.7 million 2019 individual tax returns in the processing pipeline! They are processing paper returns they received over the summer due to the extended July 15 tax filing due date and, in some cases, are processing tax returns dated as early as July 15, 2020.
Because of the COVID-19 shutdown, the IRS experienced a backlog in mailing notices. To save time and money, they didn't generate new ones and many notices were mailed with past due payment or response dates! At one point it was taking them 25 days to process our Power of Attorneys.
In my opinion, they are only this far behind in their work because they are government. No business could get that far behind and survive.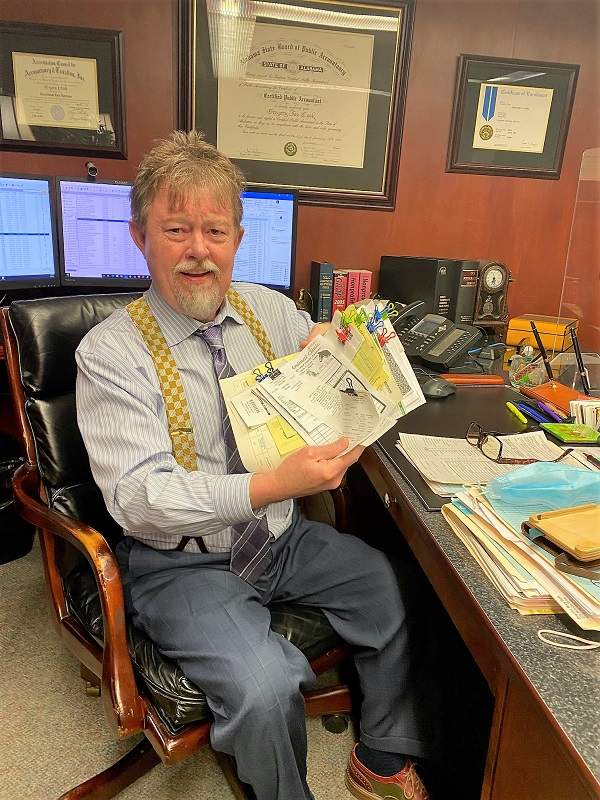 Families First Coronavirus Response Act (FFCRA)
The FFCRA, passed in March 2020, allows eligible self-employed individuals who, due to COVID-19 are unable to work or telework for reasons relating to their own health or to care for a family member to claim refundable tax credits to offset their federal income tax.
Coronavirus Aid, Relief and Economic Security Act (CARES Act)
The Coronavirus Aid, Relief, and Economic Security Act, or CARES Act, waives required minimum distributions during 2020 for IRAs and retirement plans, including beneficiaries with inherited accounts. This waiver includes RMDs for individuals who turned age 70 ½ in 2019 and took their first RMD in 2020.
The Entire Landscape Has Changed Post-TCJA
Almost everything in life has a good side and a bad side. The same holds true for business entities. One of the major goals of TCJA was to achieve more parity between the different business structures. Check out my latest article, where I compare the outcomes for a typical business under four different scenarios; taxed as a Sole Proprietor, a Partnership, an S-Corp and a C-Corp.
As always, my people will address the specific tax law changes that are pertinent to you, when you next meet, whether it is an in-office visit or a remote session this year.