Simplified Home Office Deduction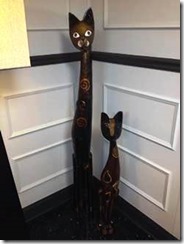 Starting with their 2013 tax return, taxpayers who claim deductions for business use of a home ("the home office deduction") now have another option. Taxpayers claiming the home office deduction are generally required to fill out a 43-line form (Form 8829) often with complex calculations of allocated expenses, depreciation and carryovers of unused deductions.
Taxpayers claiming the optional deduction will complete a significantly simplified form. The new optional deduction is capped at $1,500 per year based on $5 per square foot for up to 300 square feet. We can look at your circumstance both ways and do whichever is best for you.
Requirements for Deduction
posted 02/04/14

News from Cook & Co. Tax Advisors at 124 South Main Street in Arab, Alabama.

Latest posts by Gregory J. Cook, EA, CPA (see all)