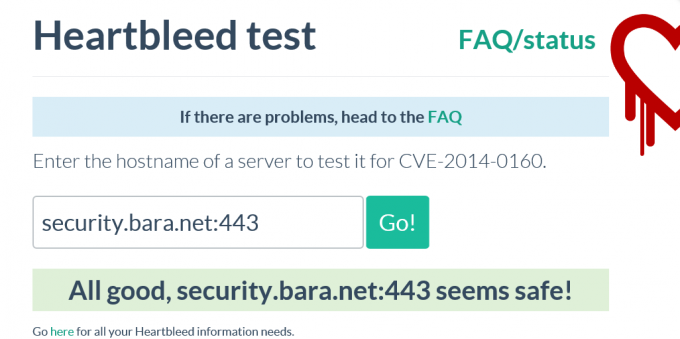 Security Notice
NONE OF OUR SERVERS OR THOSE OF OUR VENDORS WERE AFFECTED BY "HEARTBLEED".
You've probably heard about the Security Alert regarding "HEARTBLEED", the code exploit that manipulates OPENSSL. Heartbleed is a catastrophic bug in OpenSSL, a software library of great significance, used by almost everyone (except Microsoft) for their SSL/TLS code.
Without going into any details or disclosing information about our security, rest assured that none of our internal or external network was affected by this.

News from Cook & Co. Tax Advisors at 124 South Main Street in Arab, Alabama. We are currently hiring. If you or someone you know is interested, email greg@bara.net with resume.

Latest posts by Gregory J. Cook, EA, CPA (see all)