GOVERNOR'S TAXES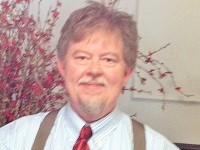 GOVERNOR'S TAXES – Alabama Governor Robert Bentley's tax form shows an adjusted annual income of $373,000 in documents just mailed to the IRS. What makes that unusual is Bentley refuses to take a salary until unemployment falls to 5.2 percent in the state.
Actually, he sold an office building he owned while working as a doctor in Tuscaloosa which is where most of the income was made. He and his wife paid over $81,000 in taxes and donated more than $15,000 to charities. Unemployment in Alabama is now 6.1 percent.

News from Cook & Co. Tax Advisors at 124 South Main Street in Arab, Alabama.

Latest posts by Gregory J. Cook, EA, CPA (see all)